From City To Province
The McVie has been out since Saturday evening because he's been with the TA kids in Infanta, Quezon! Yup, it's sembreak for them, and so they headed out to the beach. And since I'm such a
kaladkarin
, I decided to tag along. We left Quezon City at 8:30pm Saturday and arrived at Quezon province by Sunday early morning. And we left the beach at around 9:30pm Monday evening and got back Tuesday early morning.
When we hit Real, Quezon we noticed the beach was to our right. Then while passing through Infanta town proper we made a few turns then suddenly the beach was now to our left. Did we double back? Were we located in a promontory? Turns out we were.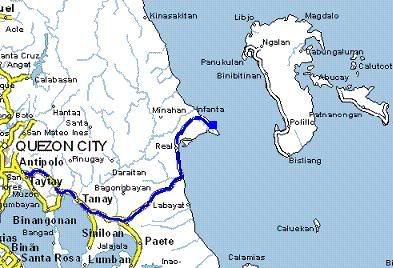 That was also the first time I was able to experience the Pacific Ocean. The sea was rough with huge waves, befitting the time of year.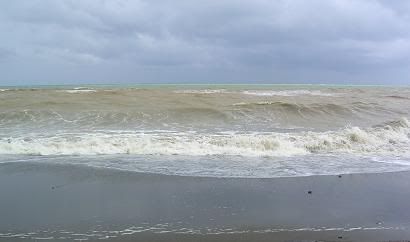 But what saddened me was the sight of all those tree trunks littering the beachfront. Last year massive landslides caused by careless logging killed thousands in Quezon. The beaches were lines with bodies and felled trees. A year after that disaster, the trees continue to haunt the beaches of Quezon; some of the locals insist ghosts also wander along the seashore, crying out the whole night.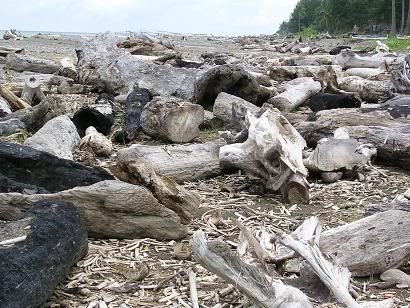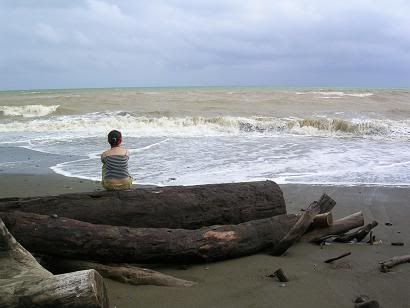 Some of us swam in the ocean, sticking pretty close to the shore for fear of the powerful undertow. Others decided to just enjoy the sea breeze. By the evening we got drunk on beer, gin, rum coke, and homemade Bailey's. As the picture below illustrates, one shouldn't drink with
lazsones
as
pulutan
. It's a priceless photo opportunity the moment one falls asleep drunk.