More Mischieviousness
Edward Goes Solo!
Nah, the Boys didn't break up to go on solo careers. Joseph and Tommy have done several solo videos, so I guess it's now Edward's turn. Unfortunately his solo effort further highlights his biggest weakness—of the four Boys he is the one whose lips synch the least. Joseph is the most consistent, followed by Tommy; David is more hit-and-miss. C'mon Edward dear, just work your mouth some more (I know of several who'd want to help you with that)!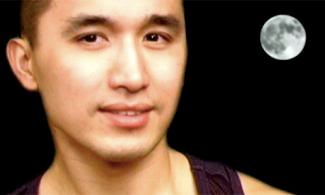 Joseph Discovers Chroma!
Notice Edward's background? Nope, they didn't shoot this outside during a full moon. That's chroma for you, folks. Have you noticed in those making-of documentaries, especially with special effects-heavy movies (for example,
The Matrix
or
Star Wars: The Revenge of the Sith
) wherein the actors are shot with a green (or blue) screen behind them? With chroma, you can "key out" (it's like erasing) the green color during post production and "replace" it with whatever existing footage you have and make it the new background. The first time I noticed the Boys' use of chroma was with Joseph's "Love The One You're With" solo video.
It looks like the Boys are becoming more and more elaborate with their video production. Check out the following below.
The Boys Go On Location!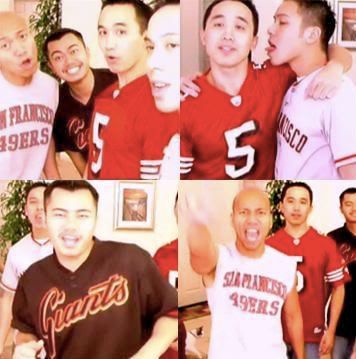 Okay so they're indoors, but at least they've moved on from having just a plain background. Who knows one day they'll have a video of them lipsynching in some exotic location like, oh, East Timor, Trinidad-and-Tobago or Riverbanks Mall, Marikina. Who knows, they might already be shooting there right now!
(Thanks to Green Space Singapore for the images. For some reason the Boys' website is unavailable today. Hmmm… did the Backdorm Boys a.k.a. Two Chinese Boys sabotage their site?!)