Good Good, Movie Movie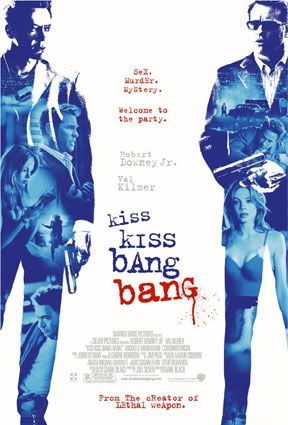 While everyone else was going ape over
King Kong
I decided to go counter-popular and trooped to Glorietta to watch
Kiss Kiss, Bang Bang
, the movie starring Robert Downey, Jr, Val Kilmer and Michelle Monaghan, written and directed by Shane Black, the creator of the "Lethal Weapon" series.
Both lead actors have had their share of fairly rough times in their careers. This movie has proven that they are two of the more engaging—if not quirky—actors around; heaven forbid the two would do a movie with Johnny Depp. The whip-smart repartee between the two is one of the best reasons to watch the movie.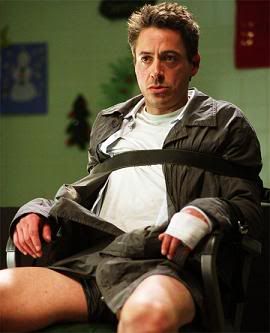 Robert Downey, Jr just before they fry his balls.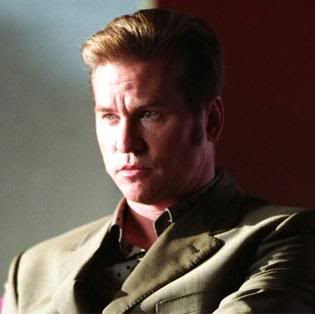 Val Kilmer in a real gay role, unlike his role in Batman.
The other is Ms. Monaghan. She not only manages to hold her own against these two veterans, she manages to steal several scenes from under their noses. I've never seen her in her previous work, so her performance here was a pleasant surprise. She gave a funny and touching performance that never felt forced.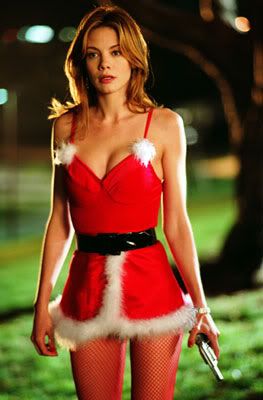 Michelle steals another scene at gunpoint.
Downey plays a petty thief who stumbles into an audition and is hired as lead in a cop movie. Kilmer is the private detective hired to "train" Downey for his role. Monaghan is the childhood crush of Downey who finds herself in the middle of a murder case.
Mistaken identity, corpses left and right, a dismembered finger, electrocuted gonads and mouth-to-mouth action between Downey and Kilmer—the twists keep coming. Yet it is the sizzle and spark between the leads that fuel this movie. I'm sure that the three are no match for the king-sized gorilla stomping its way across almost all the cinemas in Metro Manila. But if you want an alternative from Peter Jackson's hard-to-miss monster of a movie, then get moving or else kiss kiss this movie goodbye goodbye.